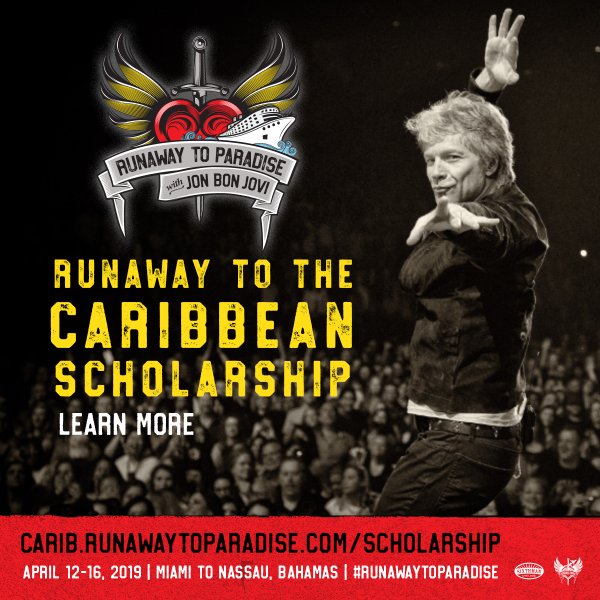 Nominate Someone for Our Scholarship Program
Wednesday, January 16, 2019
New year, new you! Jon Bon Jovi wants to help those who are in serious need of some quality R&R on the high seas. Do you know someone in your life who could use a little time to runaway?
We want you to tell us about a truly-amazing-positively-impacts-the-world person you know.
The team at Runaway to Paradise will review every nominee and will award a handful of deserving recipients a cabin, so start thinking about the special people in your life
To nominate someone, please fill out this form by Friday, March 1, 2019!
*Please note - You must be a booked guest on Runaway to Paradise Caribbean in order to nominate someone for the Scholarship Program.